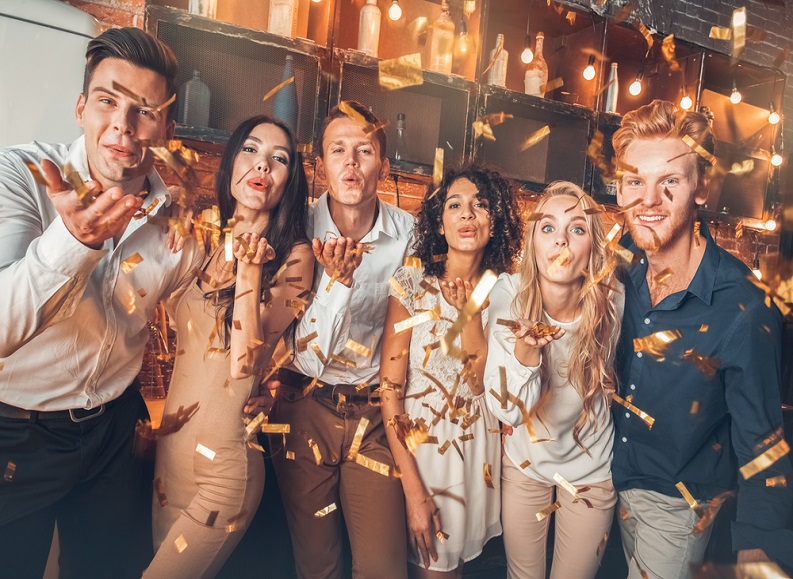 The holidays are coming fast, which means it's time to plan the office Holiday party. As much fun as that sounds, these parties can be a minefield of potential liability for companies of all sizes, particularly if there is alcohol involved and the party is not well conceptualized ahead of time. Nevertheless, you really can throw a safe and memorably fun office party if you plan with these 6 tips:
1. Publicize Party Rules in Advance
Make sure all employees understand company policies on respectful employee interactions and have clear definitions on what constitutes harassment. Enforcement should also be clear. A few days before the office Holiday party, make sure to send around a memo to remind everyone. No one should be afraid to attend the party for fear of being the target of inappropriate behavior. Also, set a limit on drinking by using tickets, and establish rules with the bartender. Plan plenty of non-drinking activities too, but avoid activities where employees are encouraged to reveal too much personal information, or that involve too much physical contact.
2. Arrange for a Ride Service
If you are planning to have alcoholic beverages at the party, make sure taxis and other transportation options are available, to make sure employees make it home safely. Some companies hire a shuttle or ride-sharing service.
3. Stick to 3 Hours
A good, general rule of thumb for the office Holiday party is to keep it at about three hours. Some companies like to schedule the party for right after closing time to prevent employees from starting the party, before the party. Limiting the time also gives you set boundaries in which to plan party activities that can allow for fun socializing in a positive way.
4. Make it Fun!
Clear limits, boundaries and expectations are crucial for avoiding problems at the office holiday party, but remember, the main point of the party is to have fun and build positive colleague relationships. Empowering employees to be part of the planning process can be a great way to enhance company culture and boost teamwork. Have employees vote on a party theme, get them involved with decorations and let them choose a caterer and assist with the menu options. Ownership works! You can also plan some fun, non-risky company holiday party ideas that can get people laughing and having a good time without hanging out at the bar.
5. Consider a Family-Friendly Company Holiday Party
Many companies opt to steer away from late-evening, alcohol-infused parties and opt to invite their employees' families to the party. If you decide to go this route, make sure to plan activities to keep everyone engaged, regardless of age; and don't forget some kid-friendly menu items. Having a family-friendly office Holiday party also means you'll need to have the event earlier in the evening, so kids don't get to bed too late – yet another way to prevent problematic behaviors.
6. Make More People Responsible for Safe Behavior
The fact is, everyone at the company holiday party is responsible for safe, respectful behavior. But there tends to be an "idea" that once company leaders head home for the night, all bets are off. Therefore, it's important to empower employees to be able to report bad behavior without fear, and to make respect policies and party rules very clear from the beginning.
Try these ideas keep the party hopping and going in a positive direction for everyone involved, while steering it away from problems. Happy Holidays!